For the record – this is something I wrote for my old old blog – i've changed it a bit and here it is
Everyone reading this has definitely got someone on their Facebook who posts a status every five minutes saying "beans on toast for dinner, fml" or "needs a boyfriendd!!" OR "seriously i'm so goddamn bored of living, fml". But in reality, (unless they suffer from clinical depression) they're just lazy tossers who cannot be arsed doing something to make their life more interesting, or they just really really hate beans on toast. So, I've kindly done a list for you, in case you're one of these boring bastards so you can do them and stop complaining to everyone on Facebook.

Read a book
Everyone feels more clever after they read a book, you find that you write better and begin using words like "pontificate" to impress your peers and enemies. Maybe you'll begin to find things that Deuce (the snotty boy in your English Lit class who says jokes like "One-word sentences? Abolish.") to be actually quite funny. Sooner or later you have to work with Deuce in a group exercise, where you realise that his wonky nose and his jokes about the Daily Mail ("more like Daily Quail! ha ha ha") all come together to make him one of the most interesting people you've met.  You fall for his Oxbridge-esque personality and he'll fall for your working class charm. After 8 months together you count your magic stars you decided to read "Mates, Dates and Sleepovers" and it's only when you begin to plan your future together that you realise how perfect everything is. This is until Deuce decides that he much prefers Ramona Flowers and then you spend the next four months covered in snot soaked dresses, sobbing into your pillow and redying your hair a different colour every week to get his attention – but hey, that hasn't happened yet. Enjoy your time with Deuce while it lasts.Try reading the sequel to"Mates, Dates and Sleepovers" – "Mates, Dates and Scrummy Chocolate Cake" to cheer yourself up.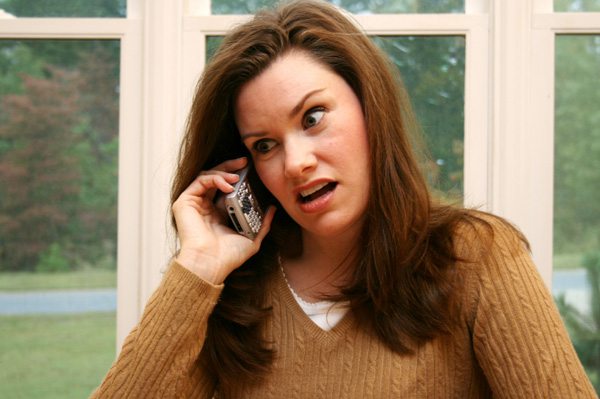 Just stop being angry and full of hate
I used to be one of those people that were like "blah blah I hate things blah blah" but then I realised that's a bad way to be and y'know what? I don't dislike people (apart from Fran) anymore, group bitch sessions make me feel awkward and generally I'm a so happy sometimes I hum to myself (I know, right). Just concentrate on the good stuff in people, like my friend Alvy (Alvy is made up) is egotistic, has terrible taste in trousers and likes Sylvia Plath, however he isn't racist and makes a mean souffle.
Reconnect with an old friend
Remember Daisy? She was the girl who your mother wishes you were still friends with. She relished your pastel pink friendship of giggling and sharing secrets at sleepovers, with your hobbies that you did together, all those games of dizzy dizzy dinosaurs that left your chubby cheeks with a warm, rosy glow. However, suddenly you became friends with hairy boys with middle partings who listened to Nirvana and made jokes about Angus Young's big lips, hot. Daisy carried on being lame, touching up her horses and reading "I Love Ponies" magazine whilst you went to town on Saturdays, annoying the staff in HMV about rare unreleased Foo Fighters albums thinking you were really cool. You're older now and your life is clearly lame otherwise you wouldn't be reading this, so talk to Daisy, ask her how she is, maybe invite her for coffee (by doing this she'll think you're really cool and trendy, like the friends in that program with Ross in, it's called Friends).
Go on a walk
Now you have Daisy and Deuce (for the time being anyway) go on a walk with them. Discover a country lane that no one has EVER discovered and get really excited about it until Daisy tells you that her and her pony came here all the time. You laugh it off in a giggly fit and Deuce pretends to join in which makes you and Daisy laugh EVEN MORE because Deuce like, totally doesn't have a CLUE! (using language you learnt from Mates, Dates and Sleepovers should also help your life). Then you and Daisy recall the old times when you'd play kiss chase with the boy with cold-sores up the road and Deuce gets really touchy, which leads to your first argument.